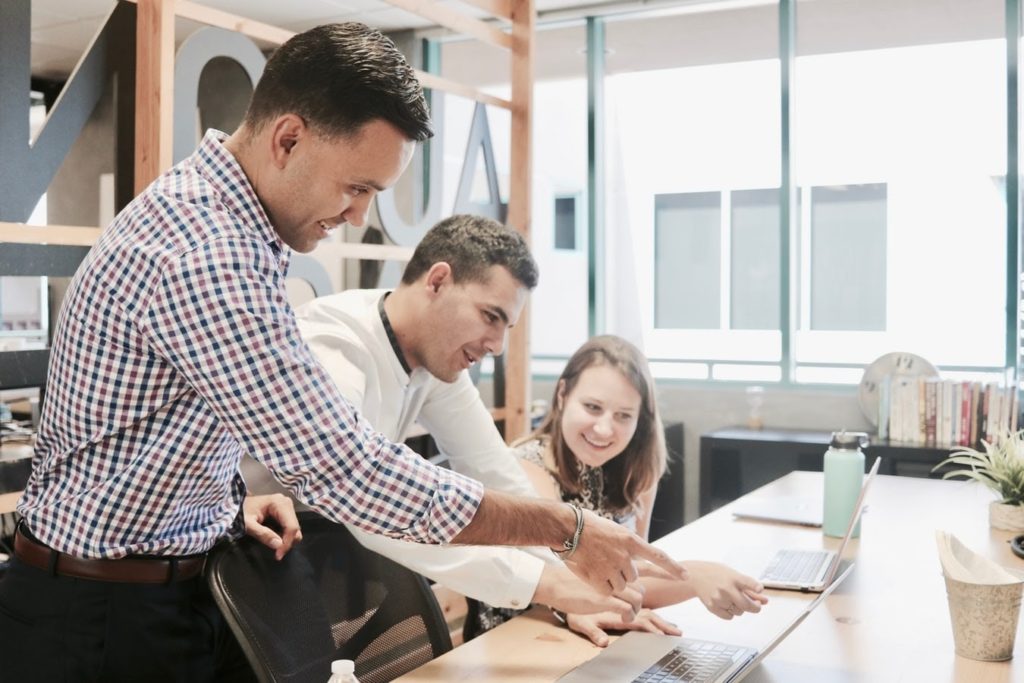 Technology is constantly evolving. As a small business owner, if you don't keep up with the latest tech, you run the risk of potentially falling behind the times. Although modern tools (and their price tags) can seem intimidating at first glance, failure to stay up-to-date with the latest advances can ultimately sabotage your success.
As Forbes points out, many small business technologies are "cheap (in many cases free) [and] readily available." From productivity to point of sale, there's an app for that.
Don't let failure to take advantage of modern technologies cost you time, money, or competitive edge. Whether you're working at home, in an office, or in a co-working space, here are some technologies your small business should seriously consider.
Point of Sale
To save your business time and money, you might invest in an easy, affordable point-of-sale (POS) system. Because so many people shop online these days, it's crucial for your in-person point-of-sale system to also include an online checkout component.
An online store can help you sell more products. Other features to look for in a POS system include inventory management, secure credit card payments, a quick and easy checkout process, and the ability to manage teams and "optimize labor costs."
Online Presence
Many small business owners still don't have a website. By not having a web presence, these businesses make it harder for online shoppers to find them.
Depending upon your business needs, your web presence might consist of a one-page marketing site with a strong call to action. If you're selling products and services online, however, you might require a larger, multi-page eCommerce site with all the essential bells and whistles. Meanwhile, social media pages and mobile-friendly websites are no longer optional — they're crucial to ensuring your success.
Building your site is as simple as hiring a web designer or signing up for a DIY service. However, although some services are free, there is a learning curve. Unless you're familiar with WordPress or HTML in general, it pays to have professional help. As Upwork explains, you can hire full stack developer freelancers to help you take a basic website and make it much more engaging. A full stack developer will understand web fundamentals and can handle both the front- and back-end of a web project. And by hiring a freelancer, you will only pay for the services you need.
However, some business owners discover it's worth the money to invest in a paid tool. For instance, Shopify doesn't require coding skills and handles a lot of the technical logistics for you. Whatever you decide, make sure you have a site that looks professional, is easy to use and ranks at the top of Google and other search engines.
The Cloud
More businesses are moving to a cloud-based model. According to Techonomy, cloud technology can help small businesses "streamline operations." A popular example is Google Suite (G Suite), which allows workers to collaborate on documents in real-time from anywhere in the world. Perhaps that's why over 5 million businesses have switched from traditional office software to this cloud-based platform.
Cloud-based technology can assist with productivity, project management, and even analytics. Most software provides insightful data. Meanwhile, some tools offer additional artificial intelligence (AI) benefits to help automate processes and improve efficiency.
Cybersecurity
With all the data breaches happening these days, cybersecurity is a critical investment for any size business. Small businesses lose up to $148,000 per incident, according to USA Today. These data breach costs are so high that they force many small businesses to close their doors.
Regardless of your industry, data loss prevention can save you thousands of dollars. To keep your small business legal and ethical, protect sensitive customer data or intellectual property. By encrypting your website, updating your software, and securing your firewalls, you can help prevent a data breach at your company. With data breaches, lawsuits, and even CIO salaries costing businesses upwards of millions these days, it pays to proactively protect your data.
Thanks to the gig economy and the art of the side hustle, more people are becoming entrepreneurs. If you're one of them, make sure your business is set up for success. Strategically consider the technologies your business will utilize. Determine which tech services or investments will improve your business while driving profits. With the right tech in place, you can boost security, customer confidence, and profits.