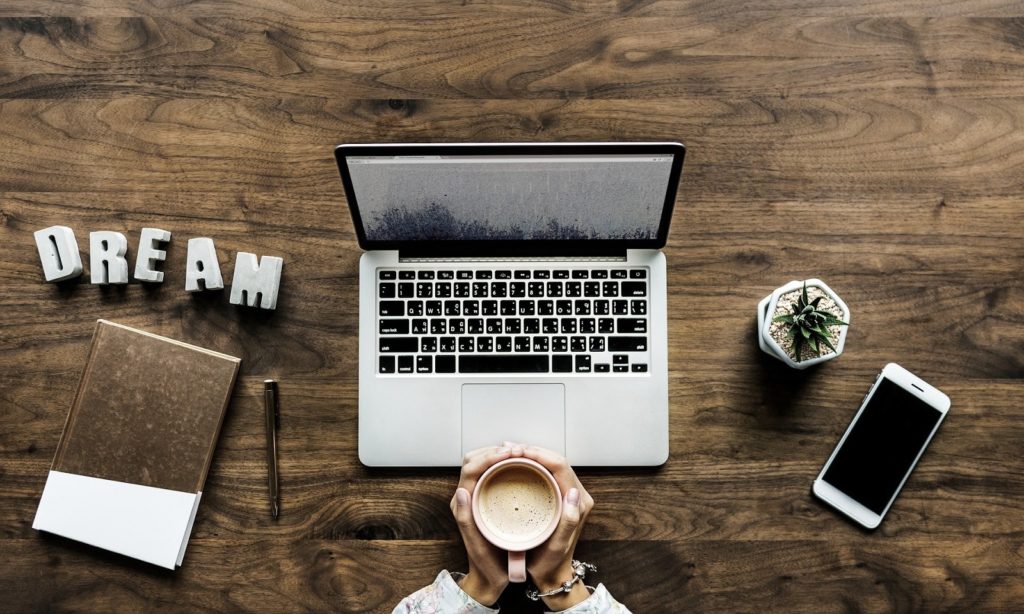 The gig economy, sharing economy and freelancing are all terms to describe the opportunities available today to earn money flexibly through the use of technology and connections. Some people grab a part-time freelancing gig to help make ends meet, while others work full-time hours and earn their entire living. It may seem too good to be true for some, while others may have the perfect personality and work ethic to excel in a gig. How does freelancing work, and how do you know if it's the right fit for you?
The gig economy grew out of technology
Our increasing interconnectedness has made the gig economy possible. Since the early 2000s, higher-speed Internet connections and the migration to cloud-based platforms for work and collaboration made physical offices less important to daily work. There was an increase in flexible work policies, such as the ability to telecommute. Employers found that workers were just as productive and possibly more so when given the freedom to work a flexible schedule.
The combination of productivity tools and acceptance of working from home sprouted some other ideas. If someone could work from home successfully, it followed that others who didn't have jobs might be able to pick up a paid short job here and there to make extra money. Instead of getting a part-time low paying job, people could sell their professional skills for potentially more money than traditional part-time jobs.
At the same time, technologies such as smartphone apps for services began to proliferate, and are still growing every day. Today, gig jobs are available for every skill set. And new apps and platforms roll out frequently with newer ways to connect skilled people with companies looking to get work done.
Freedom of the gig economy
For both workers and businesses looking for tasks to be done, the gig economy brings a great deal of freedom. A worker can decide to do some work today, or not – to make $100 tonight or work harder tomorrow to make more. And the business can save by not having to employ someone full-time for a task that might only take a few hours a day to complete. The gig economy also broadens a business's tool chest. Today, even a startup can have professional services done quickly and cheaply.
Skills needed and in demand
Freelance jobs are vast and varied. There is high demand in certain areas, such as web development, coding and computer design. But many other skills are needed, including:
Pet services, such as dog walking and pet sitting
Property services, such as lawn mowing and snow removal.
Virtual assistant work
Freelance writing and editing
Data entry
Photo editing
Many other skills can translate well to a freelance career, but finding steady work requires hard work or connecting with the right freelancing platform. You can determine your service, set up a simple website, throw some online ads up and contact customers directly, but the sharing economy has seen numerous online gig boards come into existence. The top three in this field are Fiverr, Upwork and Freelancer. While these generally require a paid membership of some sort, they do a lot of the legwork for you. Gigs are posted, as well as data from others who have freelanced with the posting company, including reviews and payment information.
The downside of freedom
Although there are plentiful opportunities, there are some caveats to a freelance career. Not everyone thrives without management and direction, and self-employment is going to add administrative and financial burdens. Before embarking on paying gigs, you should understand the tax and legal implications of taking on the work. Speak to an accountant or attorney about estimated taxes, self-employment tax and whether you need to form a separate legal entity. Check out the IRS's freelance information. And if you're going to work from home, keep it professional.
Create workspaces at home
Although the idea of working from the comfort of home is enticing, your house can also sap productivity if not treated like a workplace. To avoid this, set up a home office. Creating a line between work and home is important, too for emotional well-being. Avoid working all the time, by sticking to a schedule and having off-limits time, if possible.
Working in the gig economy can provide money and flexibility. There are many opportunities, for almost all skill sets. Just remember to draw a line between work and non-work parts of your day. Then, leverage the flexibility of freelancing and make your dreams come true.