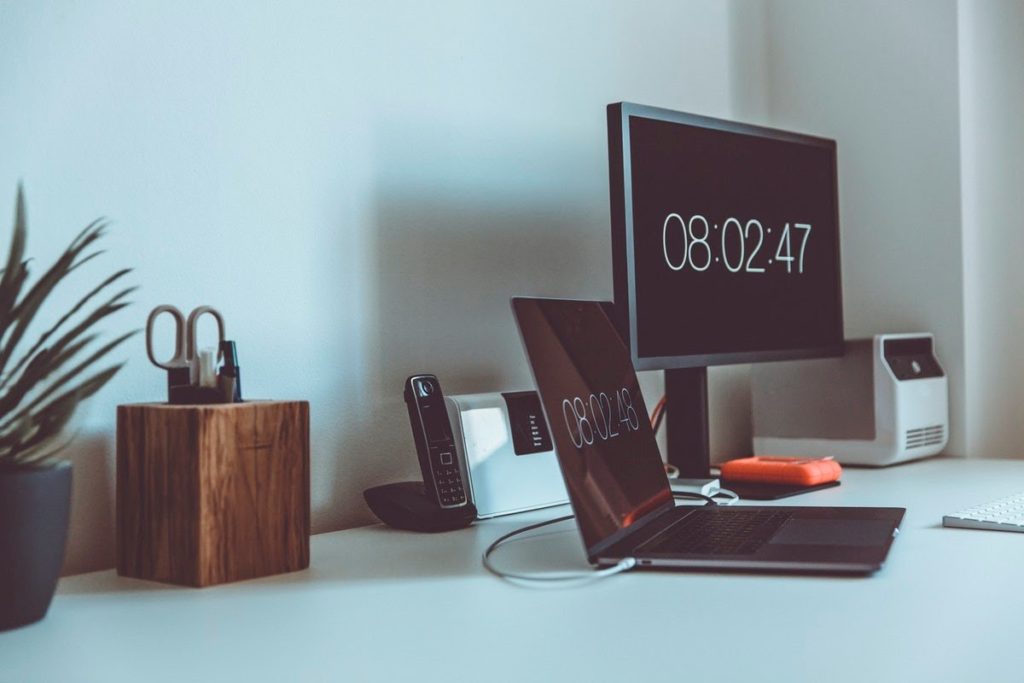 Developing a business model you can manage from home is an excellent way to change career paths. A new venture will open up countless opportunities for your personal and professional life. Plus, investing time in your business will be more rewarding than being an employee.
Decide on a Business Model
You might already have a passion that can pay the bills. But if not, investigate different business models to see what might work for you.
Sell a Product
Starting an e-commerce business, for example, is easy and affordable. Before you open up shop, however, compare different platforms to find the best fit for your venture. For example, you'll find some platforms are ideal for a single product where others are suitable for a range of items delivered through dropshipping. Of course, going it alone with a personalized website is another option. While a bit more costly, hiring out your website build ensures that your site matches your customers' needs, your brand profile, and your business goals.
Offer a Service
An alternative to opening up an online shop is establishing yourself as an expert and offering a service. From lifestyle and fitness coaching to teaching a foreign language or business concept, there are no limits to the services you can sell online. Service-based business ideas include freelance writing, marketing, virtual assistance, and more, explains Shopify.
This business model involves starting out solo, but you can also enlist staff to handle various tasks for you. Knowing when to hire employees is a vital part of becoming a business owner, even if you would prefer to go it alone.
Round Out Your Team
Going it alone can be tempting, especially to avoid overhead costs. However, there are creative ways to get the support you need without breaking the bank.
Choose Remote Workers
Enlisting remote workers to round out your team is a cost-effective way to get good help that fits your budget. All Business confirms that remote workers are cheaper than full-time on-site staff, partly because you don't have to invest in office space outside your home.
Of course, ensuring that you have a cohesive and communicative team is also essential. To that end, focus on acclimating to collaboration tools like Slack. With Slack and similar platforms, you can create team- and project-specific channels where your team members can collaborate. Adding a news feed also keeps everyone in the loop when business guidelines or needs change.
Hire Contract Staff Short-Term
Another way to ensure you're getting expert advice that's under budget is by contracting with short-term workers. By contracting with a freelancer, you glean the benefits of an expert at the project cost you can afford. You could hire someone full time who may do it all (but not that well). Or you can enlist an authentic expert to get the job done right — and then the collaboration ends.
Get Creative with Your Brand
Once you decide on a business model and orchestrate a team to handle the day-to-day tasks, it's time to grow your brand. After all, connecting with your audience is the first step toward growing lucrative income streams.
Know Your Audience
Knowing your audience — and marketing to them — is a building block toward a successful business model. Take Forbes' advice and begin with branding by outlining a buyer persona: it's essential to know who you're selling to. Then, you need to outline your brand's values and begin creating content to attract your ideal customer.
Reach Out to Your Customer Base
Blogging offers an excellent way to draw in consumers, and you don't need a complicated marketing ploy to get started. Being relatable — and offering valuable, actionable posts — is all you need to earn a reputation as an expert in your niche. Stay on brand with all your material, and the content will speak for itself.
Your next great business idea might be your ticket to a flexible work-from-home lifestyle. By going with your passion—and going it alone—you can gain independence and become confident in your own leadership abilities. With the help of a hand-selected team, you can scale your business as far as you want, all from home.